HARMONIE may/june 2020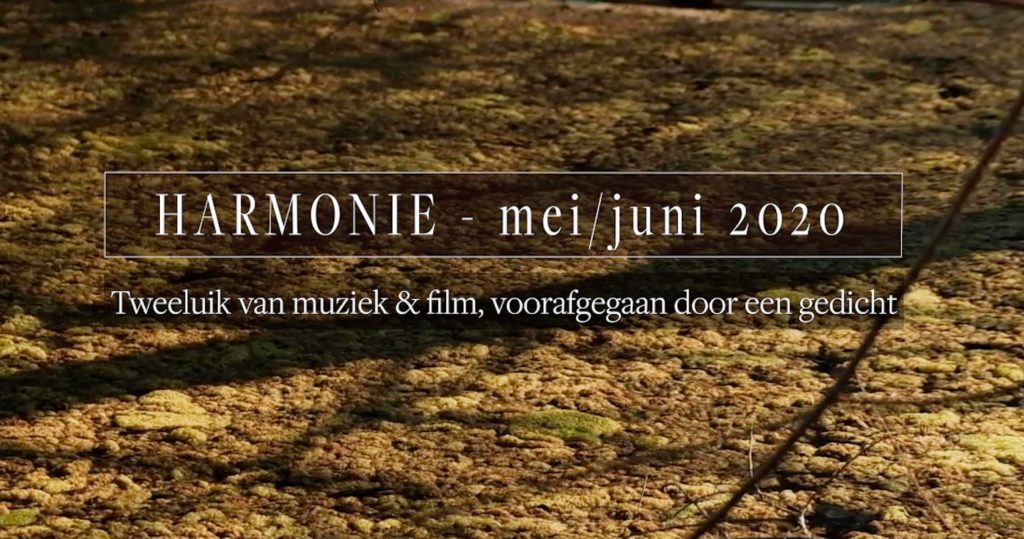 Diptych of music & film, with a poem.
Bass clarinetist Fie Schouten and composer Aspasia Nasopoulou have chosen two works; video artist Melanja Palitta made two films. In both the films and in the music, there is a search for inner harmony: portraying the contrast of the enclosed human being and the expressively flourishing nature outside. The two pieces of music are hung beside each other, like two paintings.

Idea & realisation Fie Schouten & Aspasia Nasopoulou
In cooperation with Melanja Palitta – cinematographer & editor
Piet Gerbrandy – writer, Arjan van Asselt – soundtechnician
Music: Monolog (1983) by Isang Yun; Straight – Bent (2016) by Aspasia Nasopoulou
Fie Schouten, bass clarinet; Seldom Sene, recorder quintet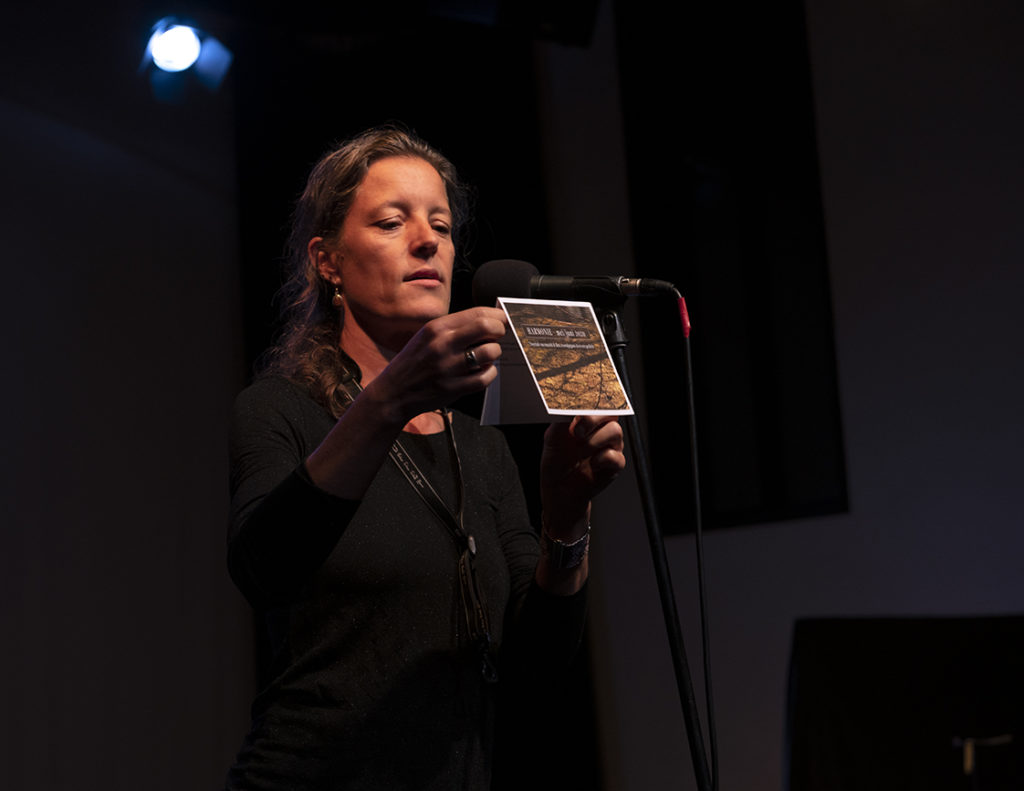 first presentation with audience 30.8.2020 @ Plein Theater Amsterdam (pict E. Melchior)
Supported by Amsterdams Fonds voor de Kunst, Plein Theater
Feel free to donate (via IDEAL) to the non-profit organisation Stichting To be Sung to support this (€5, €10, €20, any amount)
https://www.whydonate.eu/fundraising/stichting-to-be-sung
20 people can buy a usb-stick with the film + a card with the poetic text by Piet Gerbrandy, minimum donation €20, please send an email to info@tobesung.nl