Fie Schouten – professor bass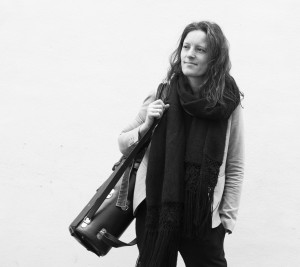 clarinet/contemporary clarinet at the Prins Claus Conservatoire in Groningen

You can do the BACHELOR and the MASTERprogram and you can have bass clarinetlessons as a SECONDARY subject at the Prince Claus Conservatoire.
Classical and jazz-students can apply for the study.
You will be involved in interesting projects and get an overview of the history of the instrument and large repertoire written for this beautiful instrument.
If you do the Music in Educationprogram and you play the clarinet (or b.clar), I will be your teacher (40min lesson a week).
If you live too far for a trial lesson, we can arrange a lesson / lessons via skype.
About the Prince Claus Conservatoire:
Both the bachelor of Music and the Music in Education programs of Prince Claus Conservatoire got the qualification TOPprogramme by the Dutch Keuzegids Hbo 2018. The Music program ranked a shared 1st place. The results are based on both student and expert opinions.
Recommendation by Harry Sparnaay (1944-2017):
"Often people ask me if i'm still teaching. No, but don't worry: there are some fantastic possiblities to study the bass clarinet.
When you want to go to Holland: there is Fie Schouten teaching at the Prins Claus Conservatoire. She is a great player, open minded, always forward-looking, one of my former students i'm very proud of."
Schouten was guestprofessor at:
Jerusalem Academy for Music and Dance, Israël (2019)
Estonian Academy of Music and Theatre Tallinn, Estonia (2018)
Universität für Musik und Darstellende Kunst Wien, Austria (2017)
Chicago academy of the Arts, USA (2016)
Codarts Rotterdam, NL (2015-2016)
Are you the owner of such a beautiful and quite expensive instrument? Get the most out of it!
If you do not own an instrument:
there are 2 Buffet bass clarinets until low C availeble for students.
There are also 2 Buffet bassethorns until low C availeble for students.
Some activities initiated by Fie Schouten and different colleagues, together with students:
sept.22 preparations concerts with woodwindclass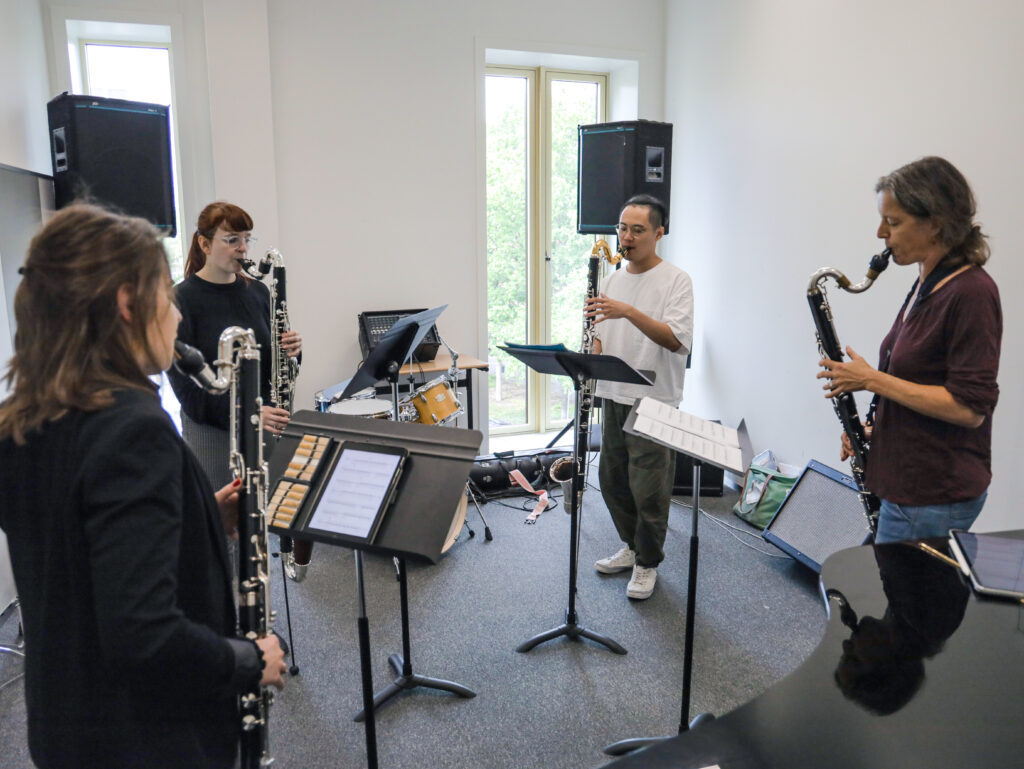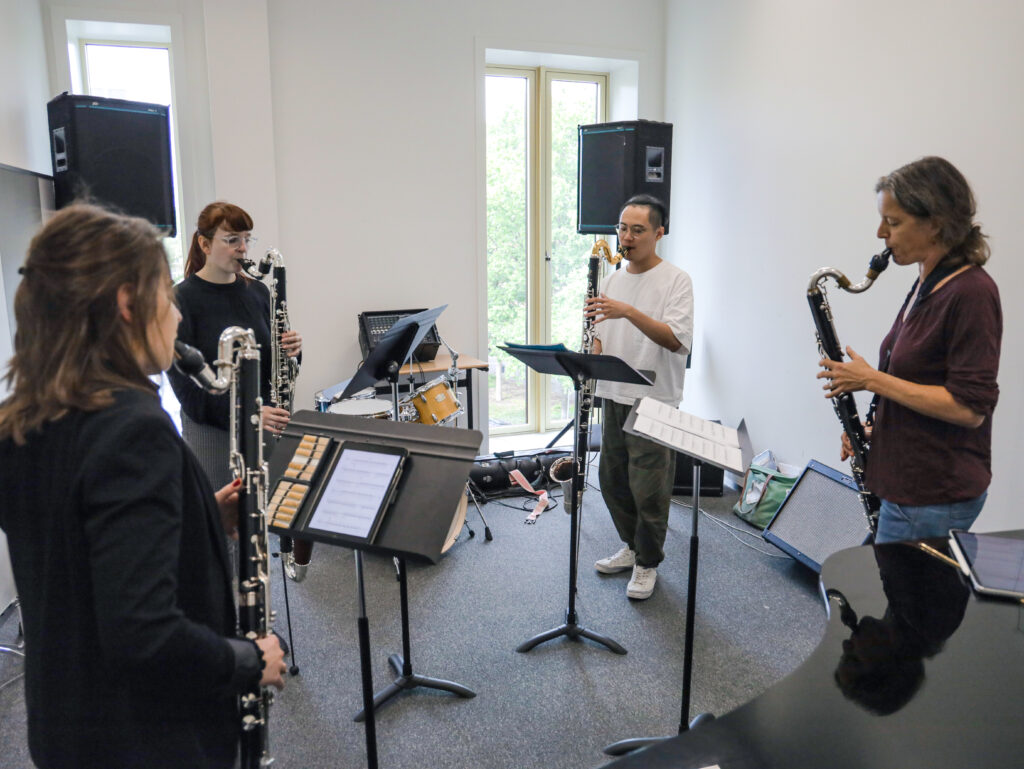 26.4.22 Prince Claus Conservatoire Groningen
Masterclass with guestteachers Guus Janssen and Jelte Althuis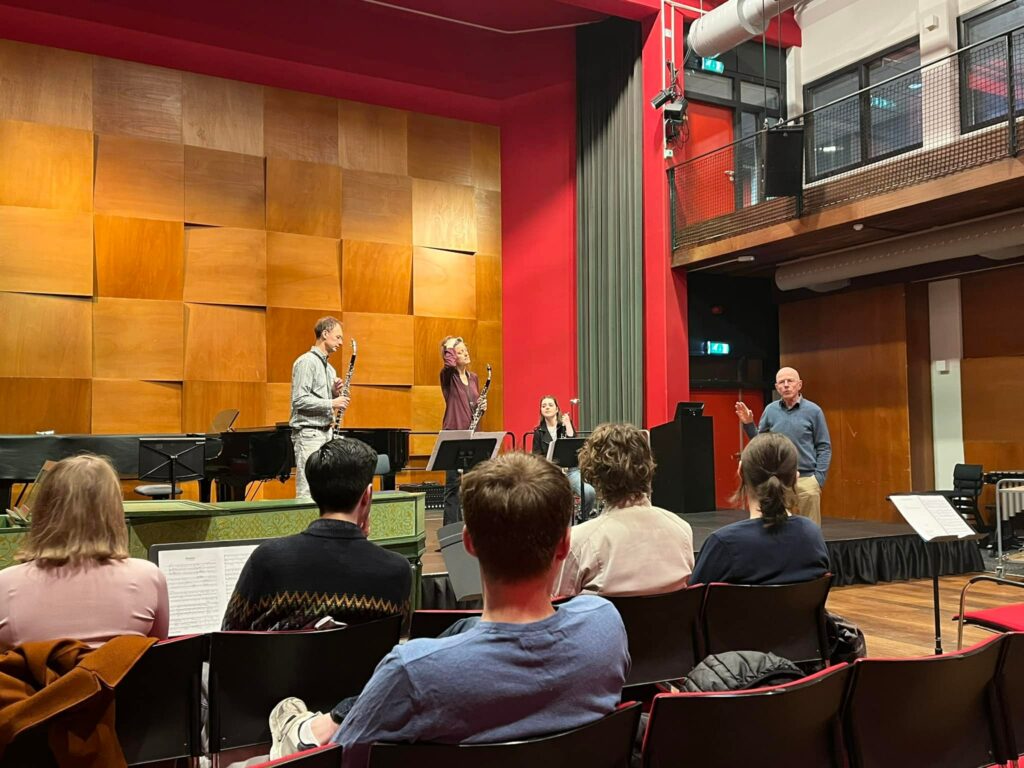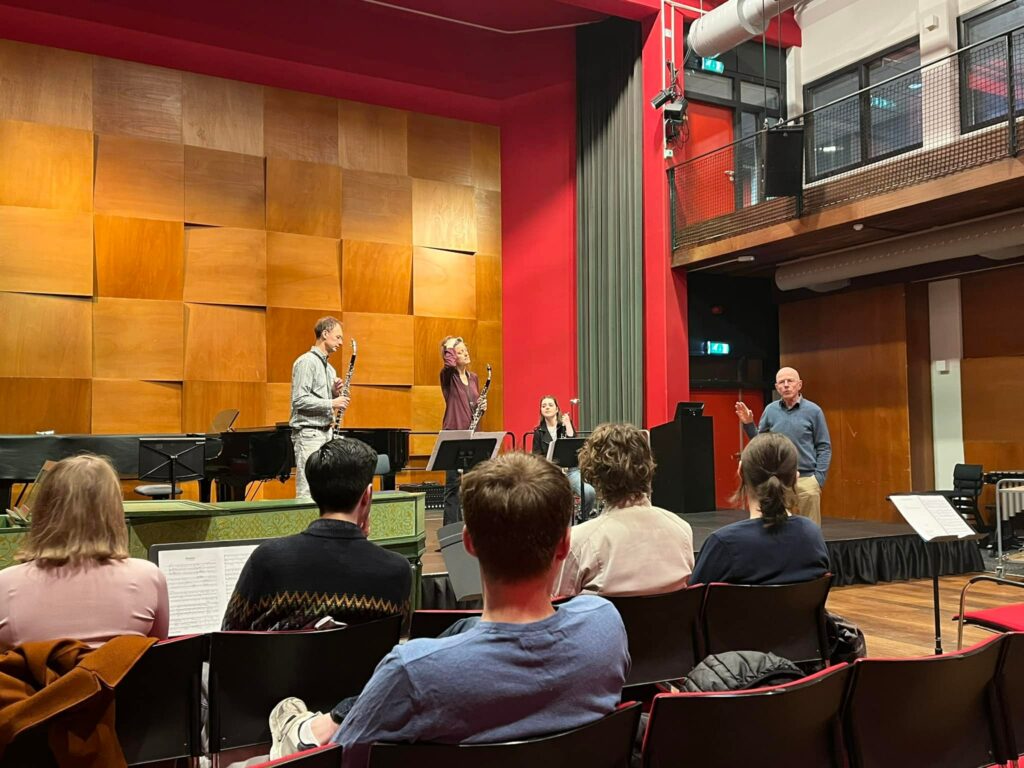 17.11.21 19:00 Prince Claus Conservatoire Groningen
20.11.21 15:00 Church Beesterzwaag
Concerts by the woodwindclass; students & teachers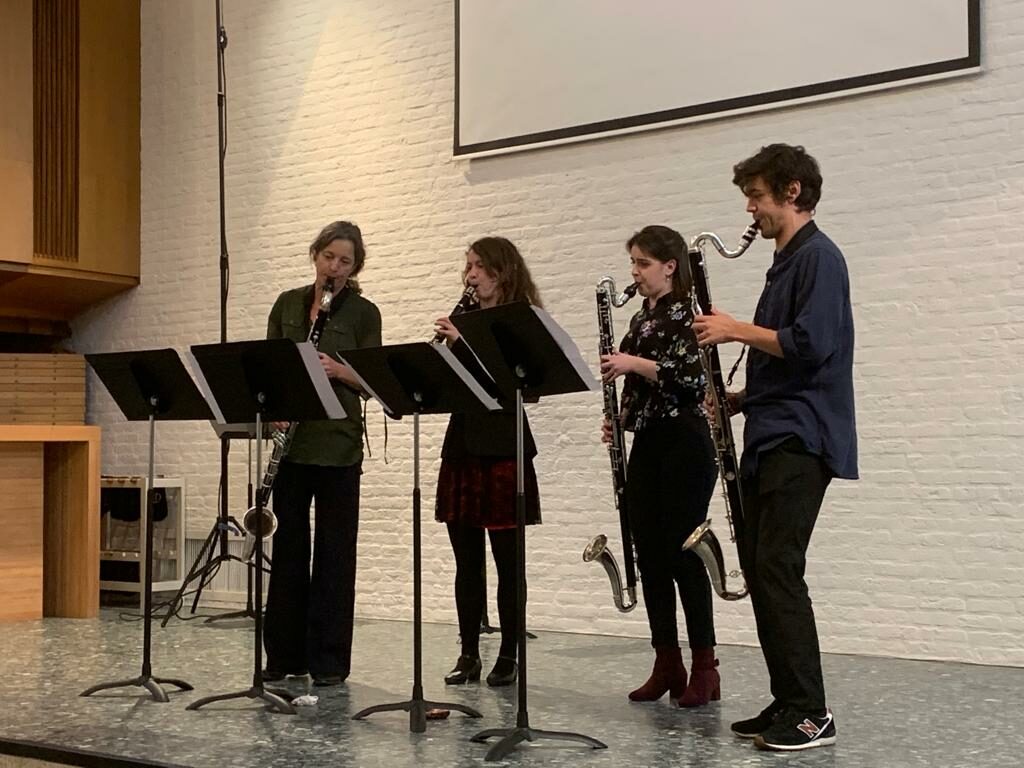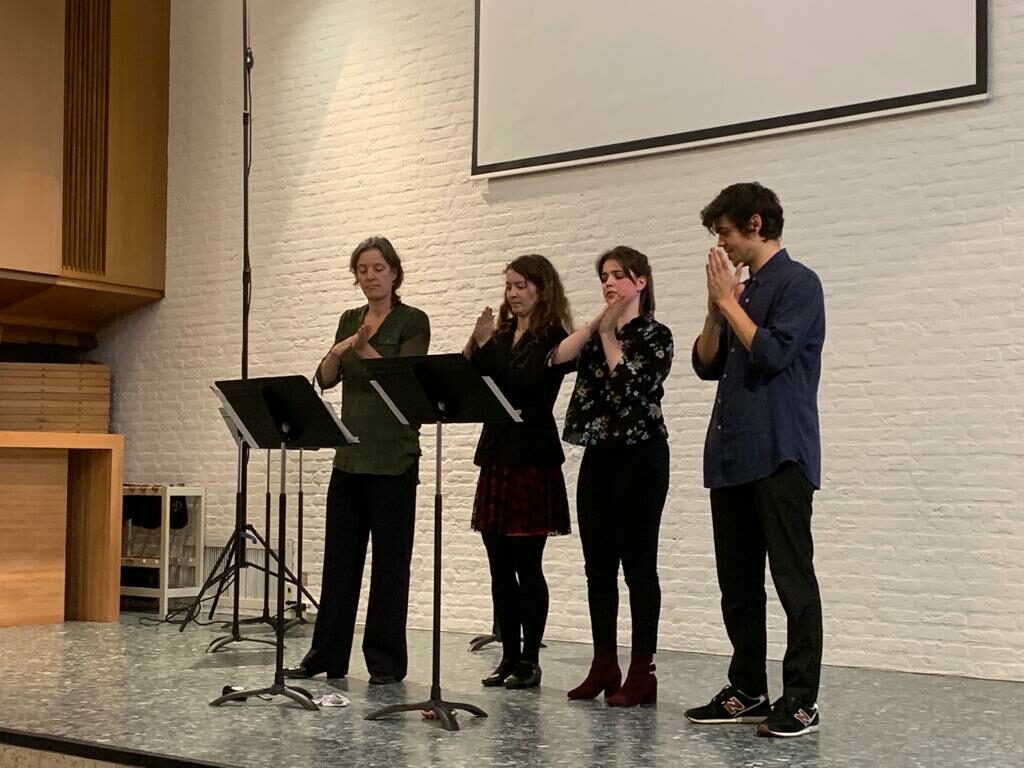 soundsofmusic festival 2021
Performance by students Concerto no.9 van Maxim Shalygin
2.11.21 16:00 Grand Theatre Groningen
3.11.21 12:00  Oosterpoort Groningen


soundsofmusic festival 2020
Fie Schouten worked with students of PCC on Stirrings Still of Rebecca Saunders, performance in Grand Theatre 3.nov.2020


soundsofmusic festival 2019
composer/musician Anna Meredith @PCC Groningen
Fie Schouten & students worked with the composer and performed her music
• Origami Songs for ensemble > listen to our performance
• Four to the Floor for 4 bass clarinets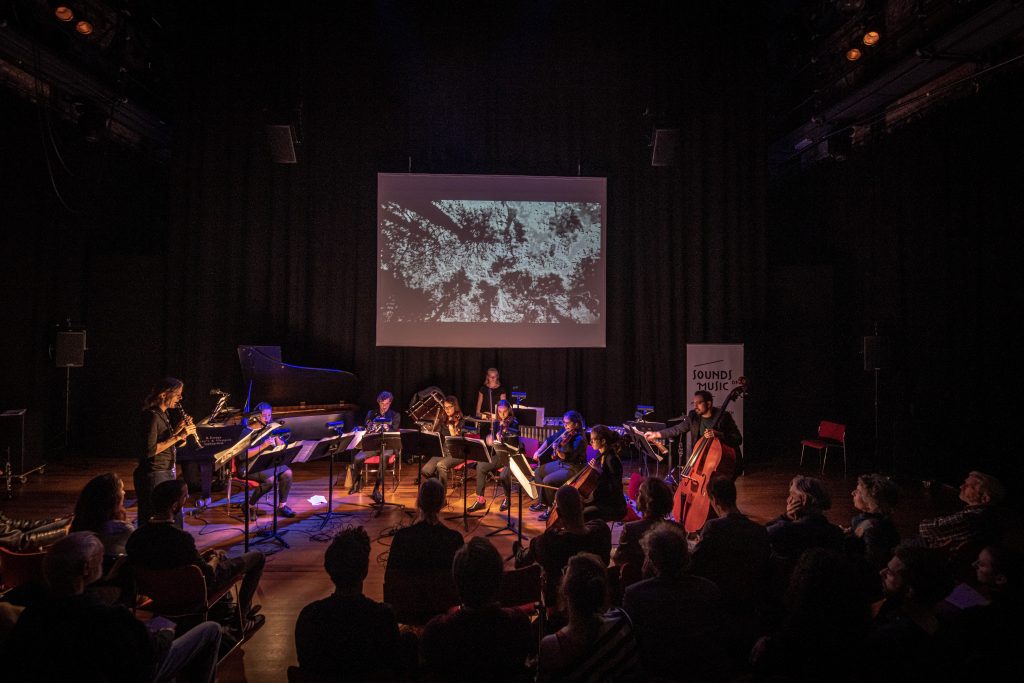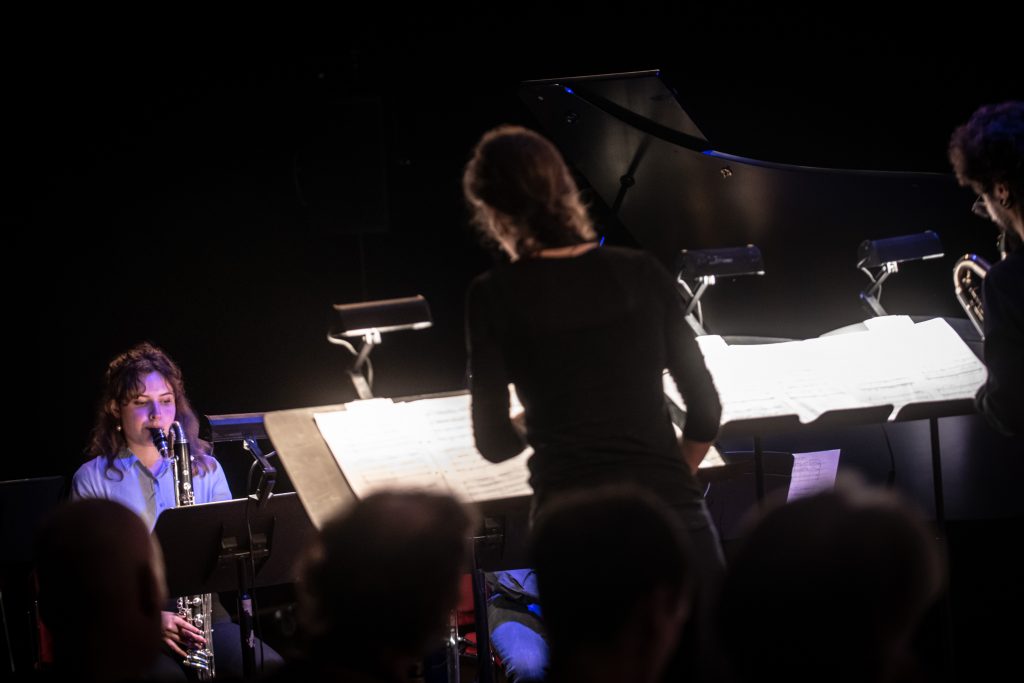 fotos: KNELIS
may 2019, guest @ Jerusalem Academy for Music & Dance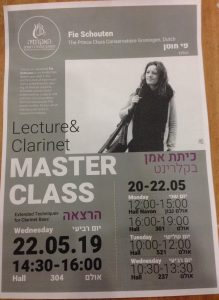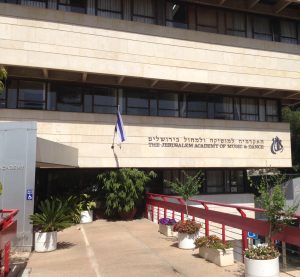 febr 2019 guests from Tallinn in Groningen:
soundsofmusic festival 2018 – Masterclass & concert with composer Clara Ianotta, works Limun and Al di là del bianco in Prins Claus Conservatoire & Grand Theatre Groningen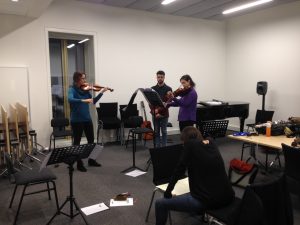 2018 guest at Estonian Academy of Music and Theatre Tallinn, after working on Tierkreis by Stockhausen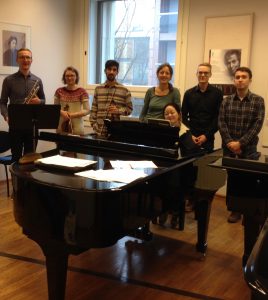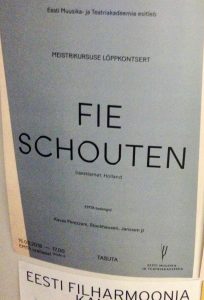 soundsofmusic festival 2017 in Groningen, masterclass with Julia Wolfe & performance of her piece Believing

2017 (as a guestteacher at the University for Music and Performing Arts Vienna) > listen to the concert of 19.may.2017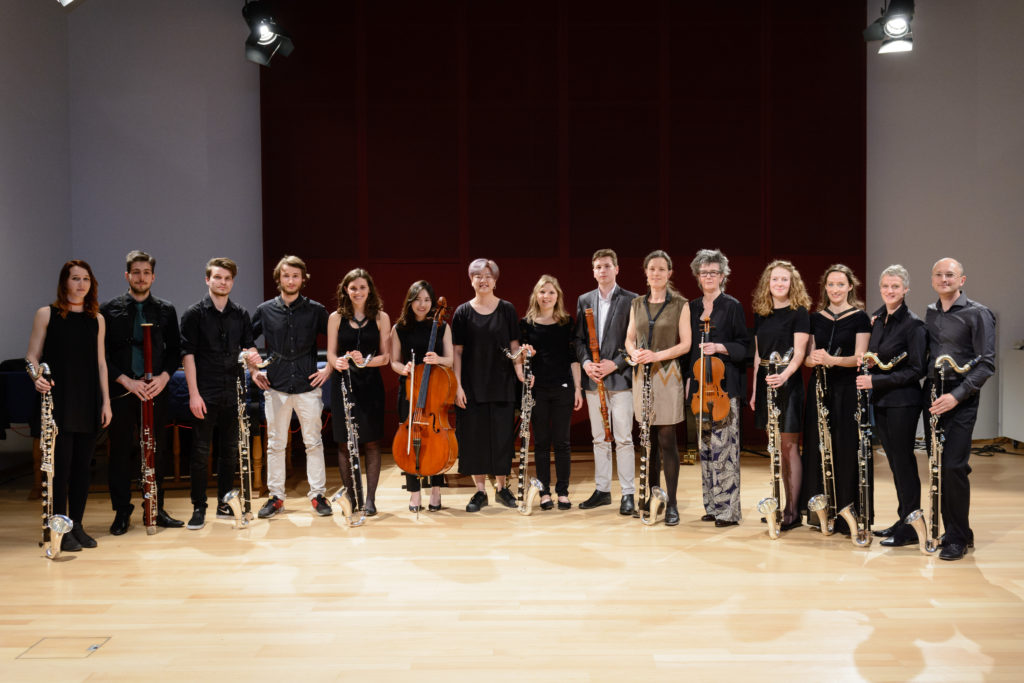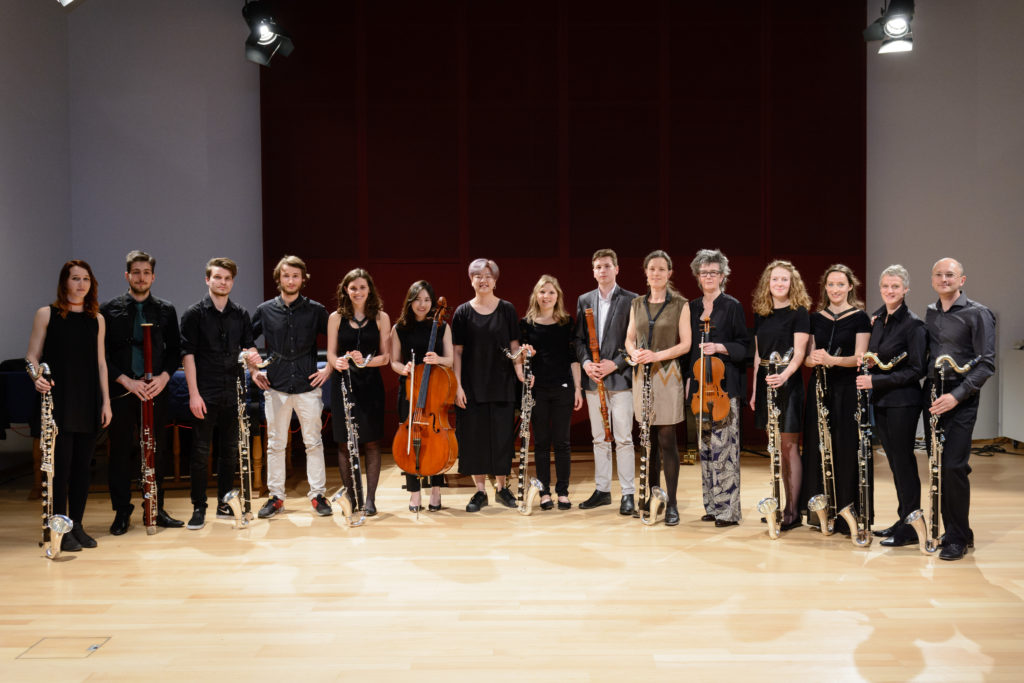 Working with Jelte Althuis (bass clarinetist of the reedquintet Calefax)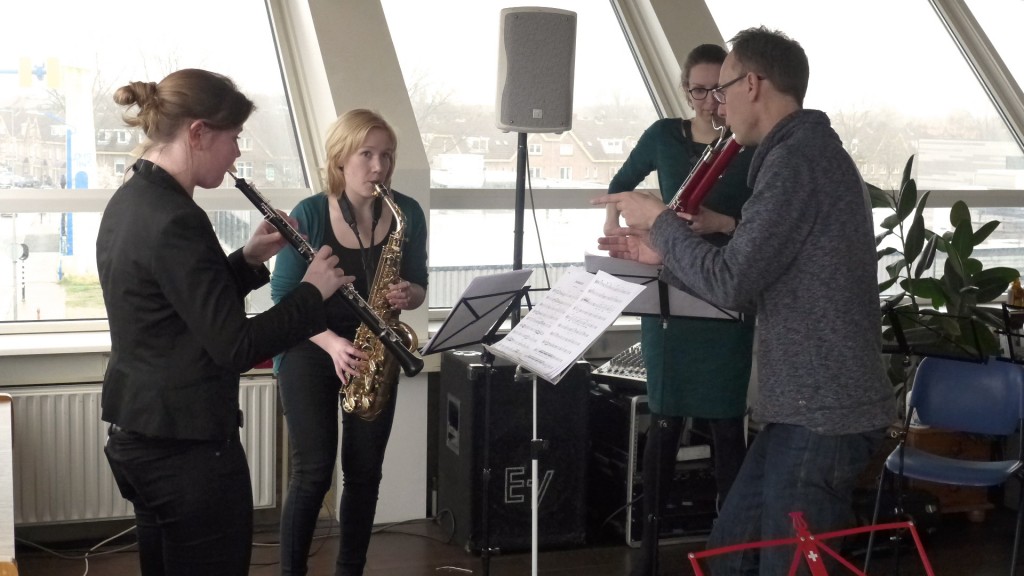 Workshop about reparing your clarinet given by Karsten Gloger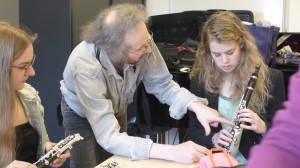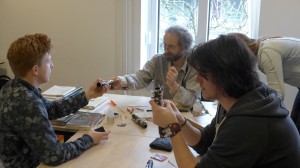 Concerts with teachers & students outside school
Ensemble cond. Fie Schouten, Oosterpoort march 2017
Interface – Calliope Tsoupaki

soundsofmusic festival Groningen 2016
Masterclass with Helmut Oehring & performance of his piece Angelus Novus

Festival OnWings 2016 Groningen, Fie Schouten & students
Masterclass with Jacob ter Veldhuis & performance of his piece Drahtgeflecht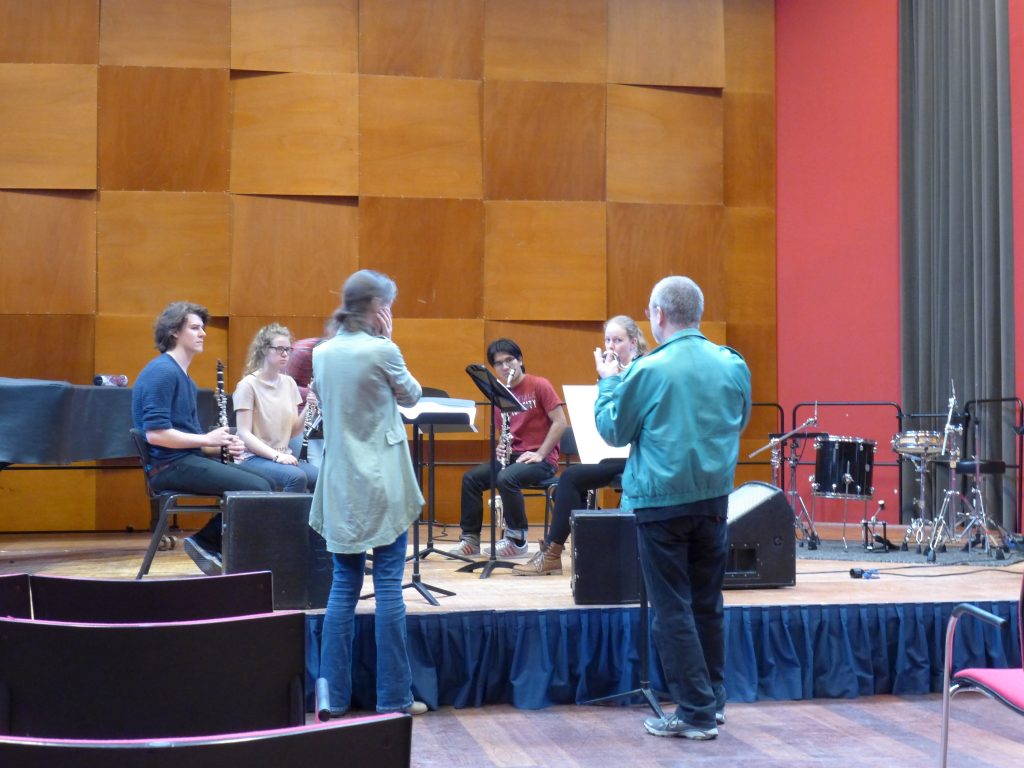 Oosterpoort Groningen, Fie Schouten & students

2016 Guestteachers Duo Stump-Linshalm (AT) in trio with Fie Schouten

Basklarinet Festijn 2016, concert @ Gaudeamus Utrecht, Fie Schouten & students

soundsofmusic festival 2015
Masterclass with Theo Loevendie & performance of his piece Bons @Prince Claus Conservatoire, Grand Theatre



Woodwindday 2015, Fie Schouten & students