klarinetles, basklarinetles in Amsterdam
Ik geef incidenteel lessen, voor een specifiek project of programma, in overleg; individueel of kamermuziekensembles.
Professioneel: specialisatie lage klarinetten, coaching van componisten, hedendaagse muziek.
Private lessons for conservatory-students, professionals, composers interested in bass clarinet.
Basklarinet kopen of huren?
Johan Jonker website (gebruikte instrumenten, reparatie)
Bert Wijnand (Den Haag) website aanbod gebruikte instrumenten
Nieuwe instrumenten (Buffet Crampon) en occasions: Terpstra Muziek
A list of bass clarinet repertoire made by Sarah Watts (UK) and colleagues: A personal guide to bass clarinetrepertoire
Samenspelen?
Amsterdam, door het jaar heen:
Jeugdorkest Exelsior Amsterdam
Muziekpakhuis, Toeters & Bellen orkest
Afgelopen jaren heb ik een aantal avontuurlijke samenspeldagen georganiseerd samen met andere basklarinettisten.
zat. 26 nov '22 samenspeeldag met Evan Ziporyn, Fie Schouten
Locatie: Plein Theater Amsterdam
We werkten aan: arr. door Evan Ziporyn van Woodstock van Joni Mitchell, improvisatiestructuur van Pauline Oliveros, Palace Chords (uitwerking door Evan Ziporyn) uit het nieuwe stuk van Terry Riley, dat hij maakte voor Evan.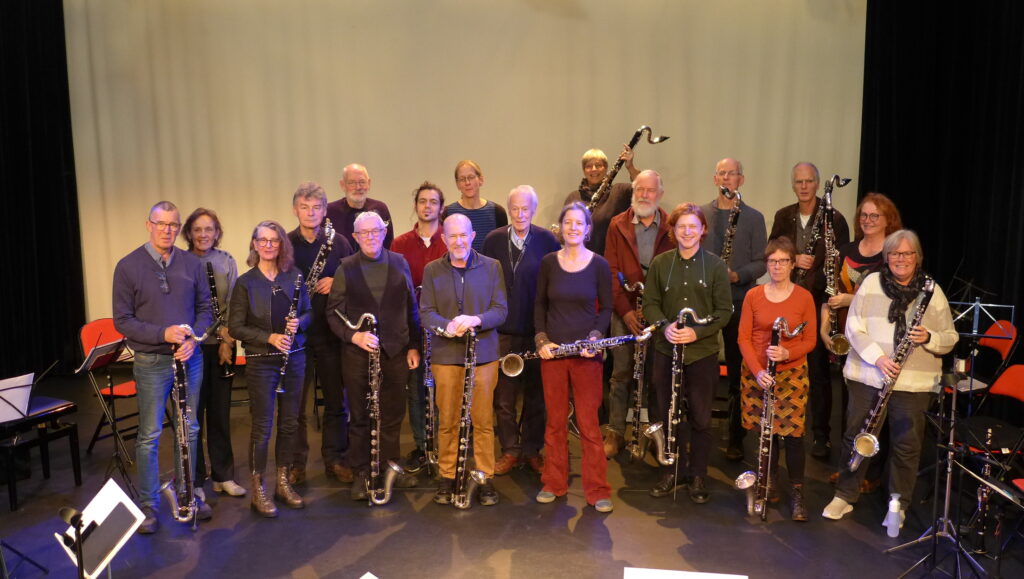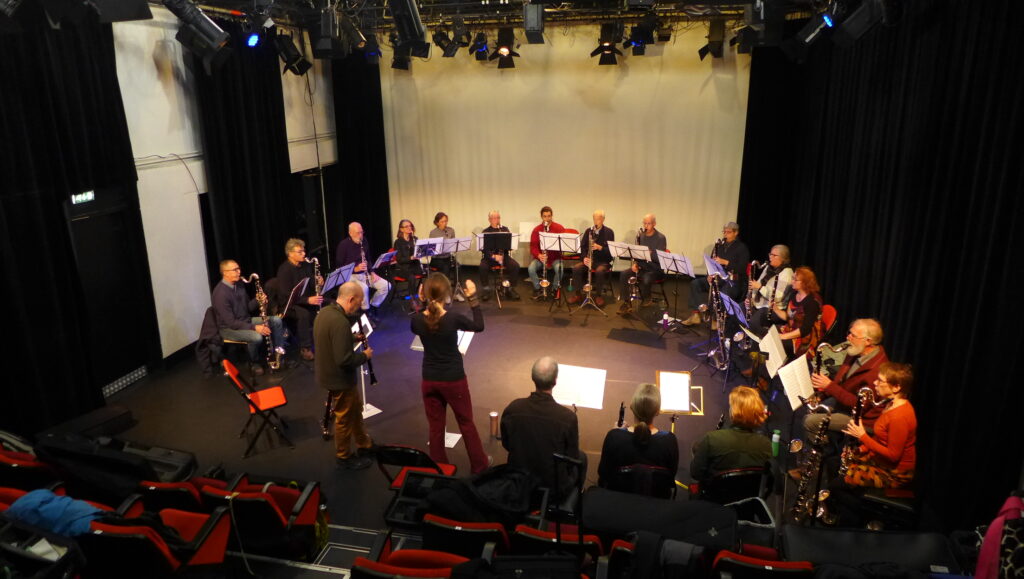 2020 docent Fie Schouten
Locatie: Plein Theater Amsterdam
2018 docenten Fie Schouten, Tobias Klein, Jelte Althuis, Steffen Schorn
Locatie: Volta, Amsterdam

2015 docenten Fie Schouten, Tobias Klein, Stephan Vermeersch, Alex Simu, Anne La Berge
Locatie: Splendor Amsterdam

2015 docenten Fie Schouten, Michel Marang, Alex Simu, Tobias Klein
Locatie Splendor Amsterdam

2014 docenten Fie Schouten, Tobias Klein, Ainhoa Miranda
Locatie: Q-factory Amsterdam